Court Delays Trial of Migrant Arab Muslim Terrorist for Boulder Massacre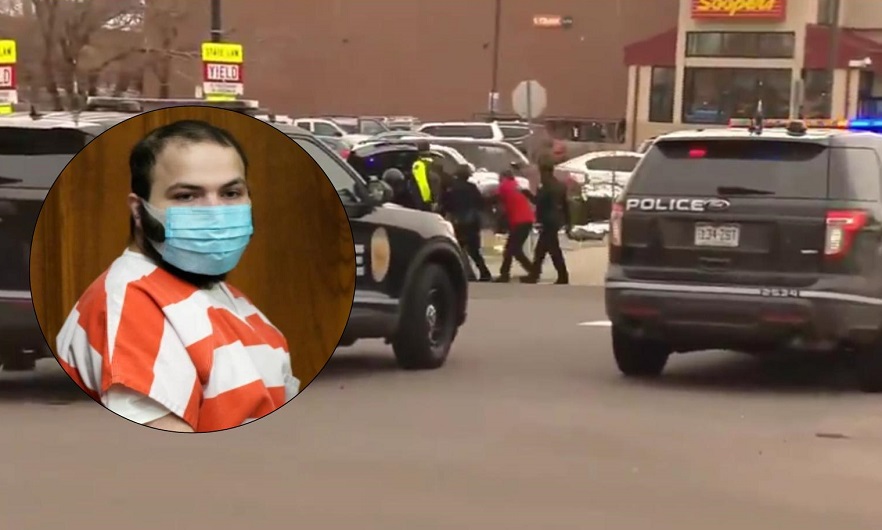 The migrant Arab Muslim terrorist who killed 10 people in a shooting spree in Boulder, Colorado, earlier this year will not be tried for now due to alleged mental incompetence.
The New York Post reported that Ahmad Al Aliwi Alissa was found mentally incompetent by doctors to stand trial so District Attorney Michael Dougherty asked the judge to send the suspect to the state mental hospital for treatment.
Four doctors have now determined that Alissa is not mentally competent to participate in court proceedings, and he has "deteriorated" over the past couple of months while in jail, District Attorney Michael Dougherty said.
However, Dougherty, a Democrat, did not say why the suspect was incompetent or what kind of mental issue exactly accounted for it. The suspect's attorney also did not provide any details about the alleged "serious mental illness" used as justification for postponing the trial. But the judge allowed the request for delaying the trial on grounds of mental incompetence.
The story adds that Alissa is not expected back in court until March next year except in case the doctors come to believe that he has become competent to stand trial.
The victims' families however are not convinced that the alleged mental incompetence is a valid reason for delaying the trial. Robert Olds, who is the uncle to one of Alissa's victims, was cited saying that Alissa seemed competent in his last court hearing when he answered the judge's questions.
"He's incompetent to stand trial, but on the day he did all of this he was pretty dang competent in his actions and everything else," Olds said.
The migrant Arab Muslim terrorist, whose name Al-Issa has been wrongly presented as Alissa in the media – has been protected by the mainstream media after he killed 10 people in an indiscriminate shooting attack at a grocery store in Boulder, Colorado, on March 22, 2021. His Facebook page was deleted almost immediately after he committed the massacre. Born in Syria in 1999, the migrant Arab Muslim terrorist moved to America with his family in 2002. He has a history of violence and a previous criminal charge of physical assault on a classmate.