Rapist of Philadelphia Train Passenger Is Illegal Alien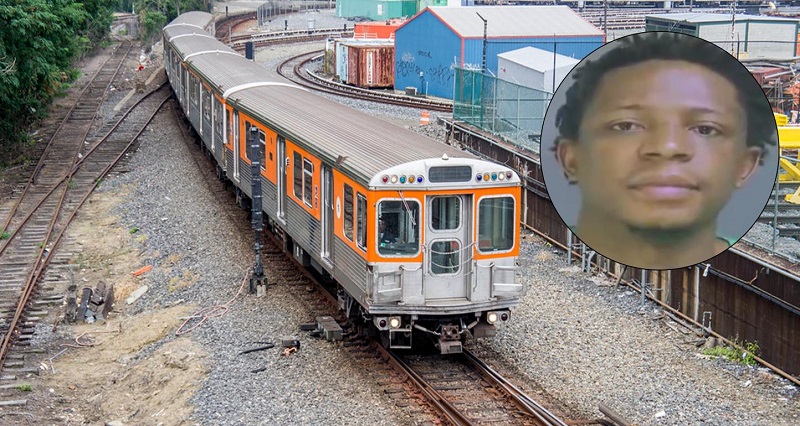 The criminal who brutally raped a female passenger on a Philadelphia train is an illegal alien with past criminal record.
Electronic Urban Report posted on Thursday (October 21) that 35-year-old Fiston Ngoy is from Congo and moved to US on a student visa in 2012. N 2015, he became an illegal alien in the country as his visa was revoked. Since then he has been arrested more than once for various crimes and was convicted twice, one time for sexual abuse in 2017 and he was sentenced to only 120 days in prison before being put on probation.
Ngoy was never deported despite the conviction.
As the Fox News video tells, the story of the rape on the Septa train in Philadelphia blames fellow passengers for not helping the woman or reporting the incident in a timely manner to help the victim sooner.
However none of the mainstream media seems to be questioning the prevention of rape by Ngoy on the Philadelphia train had he been deported after conviction. This point has been raised, however, in an opinion piece titled "Philadelphia train rape case is another illegal immigration failure" published in Washington Examiner on Thursday. The writer pointed out who really enabled Ngoy's illegal stay in the country.
The reason is because, in 2019, an immigration judge ordered a "withholding of removal" after the Board of Immigration Appeals determined that his sex charge was not a serious enough crime that warranted deportation.
Philadelphia Made Sanctuary for Illegal Aliens
Philadelphia was one of the many "sanctuary cities" during President Trump's first term. Democrats in power in liberal-dominated states declared these cities sanctuaries for illegal aliens to help them avoid deportation by the federal government. Philadelphia's mayor Jim Kenney, a Democrat, danced in celebration in 2018 when the city was declared a sanctuary for illegal aliens. The video of his dance of joy in support of illegal aliens made news.