Dangerous Muslim Migrant from Chechnya Shot Dead in Norway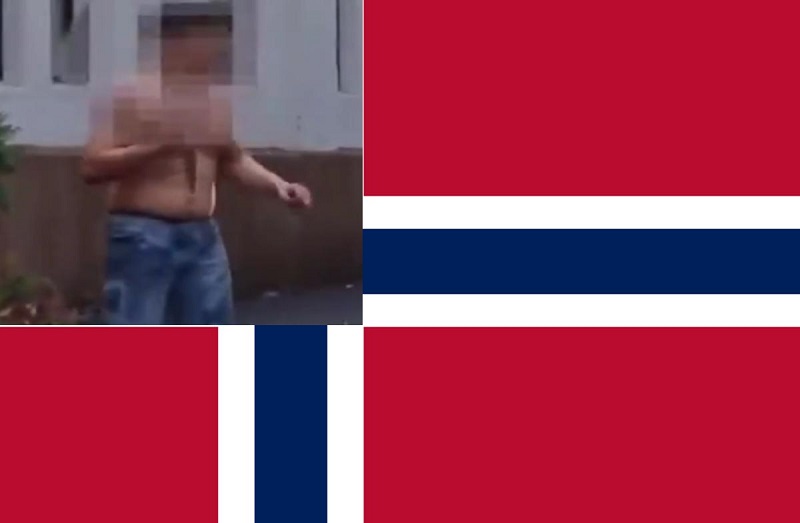 Police shot dead a knife-wielding man in Oslo, Norway, after he threatened passersby and attacked the police. The man shot is reported to be a Muslim migrant from Chechnya.
Breitbart reported that the 33-year-old Russian national was shot dead on Tuesday after he tried to randomly attack passersby and then police on a street in Oslo. The police first tried to subdue him by hitting him with their car. But the man was instantly back on his feet and the police had to come out of their car and shoot him against a wall.
The 33-year-old, who was shirtless and barefoot at the time of the incident, allegedly yelled "Allahu Akbar" as he attempted to attack random people and police.
According to Caucasian Knot, citing Norwegian media, the killed suspect was a native of Chechnya with a previous criminal record. However, the police refused to reveal his identity to the public.
According to the newspaper, the killed suspect was a native of Chechnya, sentenced in December 2020 by the Oslo District Court to compulsory psychiatric treatment for attacking a passer-by with a knife in June 2019.
The story says the suspect was sentenced after found guilty of attempted murder. The police seemingly have not revealed details of why he was on the streets despite a previous record and conviction for a violent crime.
Daily Mail included some details of the previous attack of the migrant from Chechnya – that he stabbed a passerby several times in June 2019. He had also shouted "Allahu Akbar" back then while attacking his victim and the police shot him before arresting him. The story added that the suspect had also been arrested in 2015 after he assaulted police, threatening them with death.
The story added that the judiciary put him on compulsory treatment for mental health after the 2019 attack – which partly explains why he was still on the streets.