Syrian Refugee Stabs Three People on Train in Germany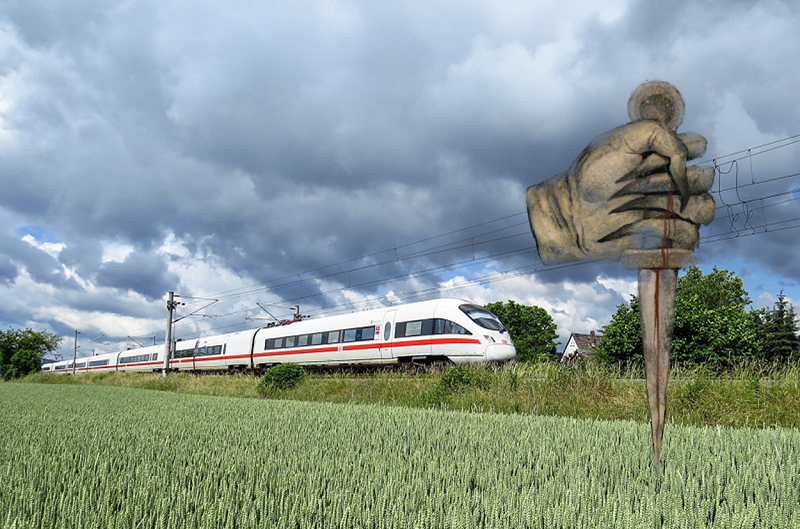 A Syrian refugee injured three people in a stabbing attack on a train in Germany. The authorities and media seem hesitant to reveal details or any potential links with Islamic terrorism.
The Post Millennial reported on Saturday (November 7) that Seubersdorf police arrested a 27-year-old Syrian refugee who seriously injured three people in a knife attack on the train traveling between Regensburg and Nuremberg.
The Bavarian Red Cross is on-site with 110 first responders and said in a statement that it had processed three "severely injured" men who have all since been taken to hospital.
The train had to be evacuated in Seubersdorf where it stopped and the local police arrested the suspect. The story wrote that migrant crime has been on the rise in Germany since 2015.
There have been a string of attacks by refugees in Germany since the escalation of the migrant crisis in 2015.
Reporting the story of the attack, VOA wrote that the attack comes at "a tense time in Germany" where "jihadis and right-wing extremist groups" pose threats of terror. But it does not mention Also the VOA story makes no attempt to point out the the push of the leftists to let more immigrants and refugees in while also blocking efforts to deport the criminals.
The VOA story mentions repeated cases of Islamic terror in Germany and the rest of Europe. The story cites the case of a Tunisian attacker, an asylum-seeker, who killed 12 people in Berlin in December 2016. The news source, however, does not give a single example of what it calls "right-wing extremist" terror.
One of the most dreadful and violent attacks in Europe happened in France in 2015 and was linked to a Syrian refugee. The Paris Attacks killed more than a hundred people and injured more than 300. ISIS claimed responsibility for the attacks.
Last year, a Syrian refugee was not given any punishment in Sweden after he raped a 12-year-old Swedish girl in an outdoor toilet.