The Rape of Britain – Film to Reveal Sex Crimes of UK's Muslim Immigrants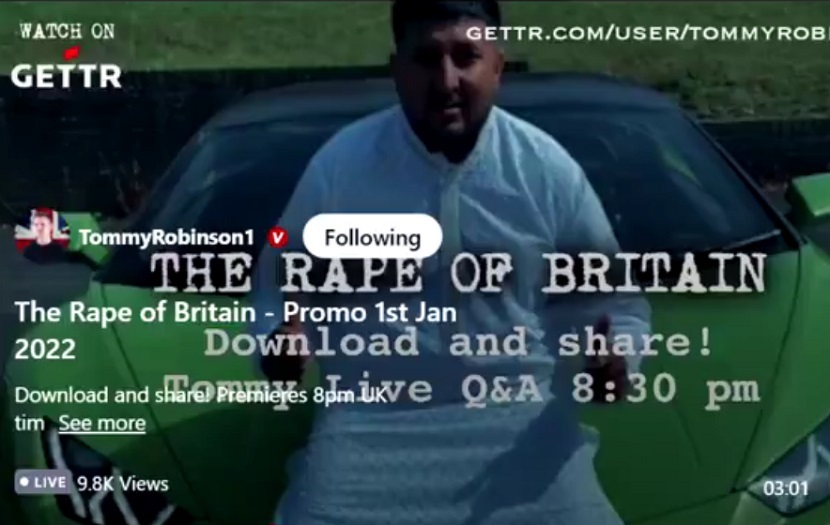 British patriot, independent journalist, and free speech activist Tommy Robinson is set to release his new documentary The Rape of Britain later this month. The movie exposes mass sexual abuse of British children by Muslim immigrant gangs.
The Gateway Pundit reported that the family of one of the victims, who spoke to Robinson about the abuse, was attacked in Telford on Thursday.
Telford Police confirmed "three separate incidents in Telford on Thursday 30 December. Two of these were suspected arson and one an incident of criminal damage."
Robinson called on fellow patriots to come and help protect the family that he says is being assaulted to intimidate them from testifying. Responding to his call, 40 British patriots gathered to protect the family, which is now said to have been relocated to a safe place.
In 2020, Robinson shared a video presentation titled "The Rape of Britain" in Russia. His upcoming documentary film takes the same title as the presentation.
The Rape of Britain will premier January 29, 2022, in Telford. The trailer of the documentary has been shared on BitChute and other free speech video platforms. Updates on the movie will be posted by Robinson on his Gettr page at https://gettr.com/user/tommyrobinson1.