France Closes Mosques as Islamic Terrorist Threat Rises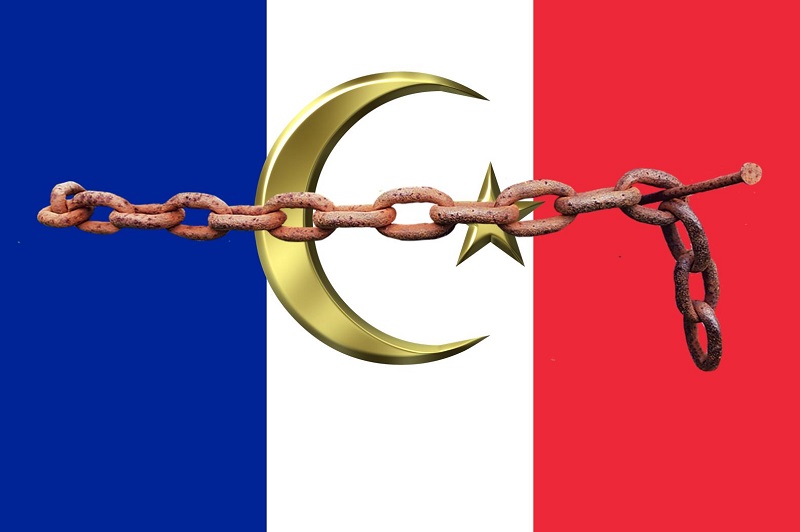 With rising Islamic terrorist threat and terror attacks on native French civilians, the French authorities have been shutting down mosques for working as venues to spark hatred and violence in Muslims against non-Muslims.
In the latest case, Interior Minister Gerald Darmanin initiated the legal procedure for closing down the mosque in Beauvais, some 100 kilometers north of Paris.
The National reported:
France has begun procedures to close down a mosque at which a preacher has been accused of delivering "unacceptable" sermons.
The mosque's imam (leading Muslim preacher heading a mosque) is reportedly a recent convert to Islam, which is interesting since imams are traditionally senior Muslims with years of schooling and preaching experience. The organization representing the mosque was cited telling that the imam was suspended after authorities put him on their radar for sermons that incited hatred and violence.
The story added that nearly 100 mosques and Muslim halls of prayers in France have been investigated in the recent months, 21 of them shut down for "various reasons".
France's crackdown on mosques comes in the wake of rising threat of Islamic terrorism on French soil. Earlier this month, two ISIS terrorists were arrested in the greater Paris area for planning a massacre of non-Muslims around Christmas time.
Daily Mail reported on December 8th:
French police have arrested two suspected ISIS militants who were plotting a stabbing spree over the Christmas holiday period, according to local media.
The story said that one of the two suspects arrested for planning a stabbing rampage of non-Muslims over Christmas holidays admitted that the plan was meant to "slaughter disbelievers".
Neither Daily Mail nor other media sources revealed the names, immigration history, or other details about the suspects. The media stories also did not post any pictures of the suspected terrorists. They did mention that it was the fourth such plot foiled by the French police this year. In October, a mob of Islamists ambushed and attacked firefighters and police at a school in Béziers.