Texas Synagogue Incident Suspect Was a Muslim Terrorist from UK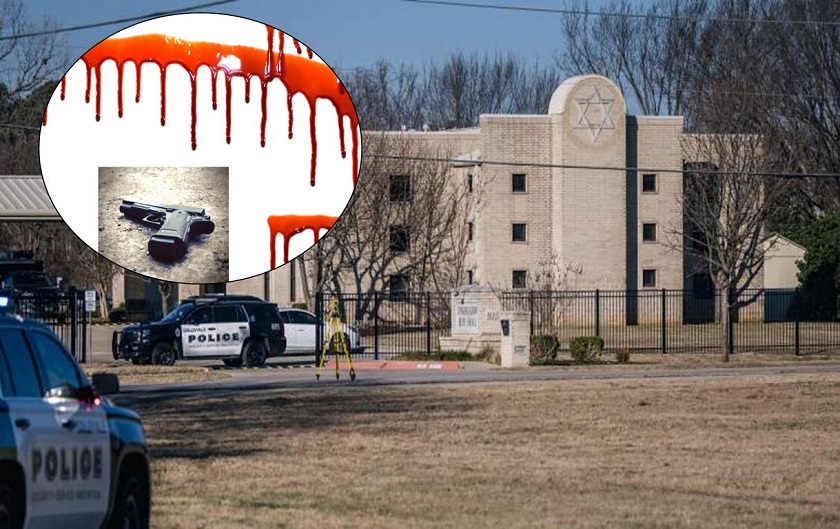 Update (January 16, 2022 – 18:39 pm): Daily Mail has published the picture of Malik Faisal Akram, the terrorist killed at the synagogue in Colleyville. Most media outlets still haven't posted his picture. 
The armed terrorist who took a rabbi and three other people hostages inside a Texas synagogue on Saturday (January 15, 2022) has been identified as a Muslim man from Britain, named Malik Faisal Akram.
Akram, armed with a gun, took the hostages in a synagogue in Colleyville, Texas, a town near Dallas. After a standoff with the local and federal law enforcement that last for several hours, the authorities announced that all hostages had been released and the terrorist had been shot dead.
The New York Post reported that the hostage-taker at the synagogue was identified by the FBI as Malik Faisal Akram, a 44-year-old British citizen.
Akram held four people hostage at the house of worship for 10 hours before an FBI SWAT team stormed the building.
The story cited Biden calling the incident "an act of terror".
While the terrorist, whose name, record of verbal communication, and family details reveal he is Muslim and of Pakistani origin, openly expressed support for Pakistani terrorist Afia Siddiqui, the FBI seemingly ignored it. The Gateway Pundit reported that according to an FBI spokesperson, the agency is continuing to try to find Akram's motive. The story added:
The corrupt FBI is becoming a bad parody of an intelligence agency.
Many important questions remain unanswered at this point, particularly those relating the migration history of Akram. Being a British citizen, what was Akram doing in Texas? Did he come to America legally? If so, was he vetted by the state department before allowing him entry into the country? Where and/or with whom was he staying in Texas? And many other questions. No picture of the terrorist has been posted by the media yet.
A large proportion of migrants in the United Kingdom are Pakistani Muslims. When they are caught in acts of terrors, the leftist mainstream media is mainly sympathetic to them and instead of mentioning their ethnic background or religious faith and motive, the media stories simply refer to them as British citizens.