Albanian Human Trafficker to be Deported from UK for the 3rd Time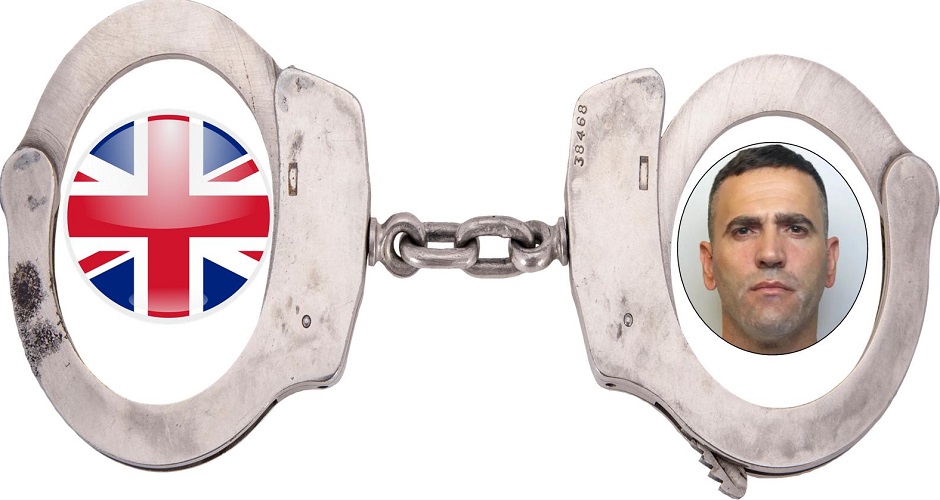 The British government appears totally incapable of protecting its borders because convicted criminals continue to return to the country illegally. Hazir Lala, a 39-year-old Albanian with a long criminal history, has been arrested in Britain for the third time after two previous deportations.
Yellow Advertiser reported on November 28 that Hazir Lala, a convicted Albanian human trafficker, was arrested on Friday, November 26, in Walthamstow.
He was arrested, taken into custody and handed over to colleagues from Immigration Compliance and Enforcement for deportation. The date has not yet been set.
This makes it the third time the illegal immigrant is being arrested and set for deportation from UK. He was previously arrested, charged, and convicted over drunk driving, possession of fake ID documents, and organized immigration crimes starting in 2016 and spanning over the next 4 years until 2020. He had been deported twice from the UK, once in 2019 and then in 2020.
However, Lala slipped back into the UK and was arrested after the National Crime Agency (NCA) traced him.
Many immigrants illegally entering the UK and claiming asylum turn out to be dangerous criminals. The British government seems handicapped in keeping the criminals out of their national borders and even those going through legal proceedings get off the radar of the authorities. Just last month, the government lost track of more than 900 immigrant criminals.
Dangerous immigrant criminals also receive rewards from the government in various forms. An Albanian illegal migrant Eltiona Skana slaughtered 7-year-old Emily Jones in front of the child's parents in March 2020 in Queen's Park, Bolton. Skana pleaded guilty to "manslaughter" and was jailed for life. But as reported by the Daily Mail, she received nearly £70,000 in taxpayer-funded legal aid.
In the case of Lala, the authorities suspended €51,000 out of his €102,000 fine in Belgium where he was sentenced to 5 years in prison. However, his imprisonment was also suspended and he was released, which led to his instant return to Britain.