Australia: Islamic Terrorist Momena Shoma Vows to Strike Again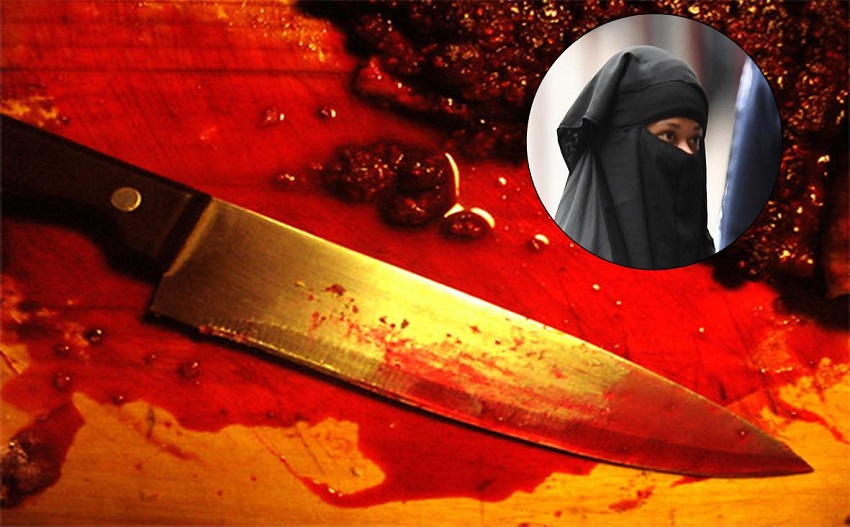 Her name is Momena Shoma, a 28-year-old Bangladeshi Muslim Terrorist who came to Australia as a student. But her real motive sprang into action soon when she launched a brutal attack on her landlord. Now in a prison in Melbourne, Momena has pled guilty to stabbing another inmate and not only does she say she is proud of herself for the attack, but that she will strike again once she gets a chance.
Arrest and Conviction
According to msn news, Momena Shoma arrived in Melbourne from Bangladesh in 2018 as a student. Roger Singaravelu welcomed her there for staying at his home. In February 2018, she stabbed her host in the neck while he was asleep. Singaravelu survived the attack but was left traumatized, as was his 5-year-old daughter, who lives with him. Both now live with PTSD.
Shoma was sentenced to 42 years in prison for the brutal attack on her host out of Islamic terrorism motives.
Stabbing Fellow Inmate
In October 2020, Shoma stabbed a fellow inmate at the Melbourne's Dame Phyllis Frost Centre, using gardening shears.
She said the attack was for "terrorism reasons" and celebrated when she learned she'd be charged.
The story says that Shoma had been planning the attack for months and specifically targeted a Canadian inmate because she thought it would make big news across Canada. She also vowed to strike again to please Allah.
"If I get released I'll do it again to let Allah know I'm strict," she said.
No Remorse, Defense Attorney Admits
ABC (Australian Broadcasting Corporation) reported today that the Defense lawyer for Momena Shoma acknowledged that his client has no remorse and her attack was planned to "coerce and intimidate".
He said his client had participated in a deradicalisation program but acknowledged there were doubts about her "sincerity".
He still requested that the court not extinguish all hopes of her release. The prosecution, on the other hand, asked for extending her sentence in the wake of the new terror attack, to which she proudly pled guilty, and to deny her any parole.