Honduran Illegal Immigrant Murders His Host in Florida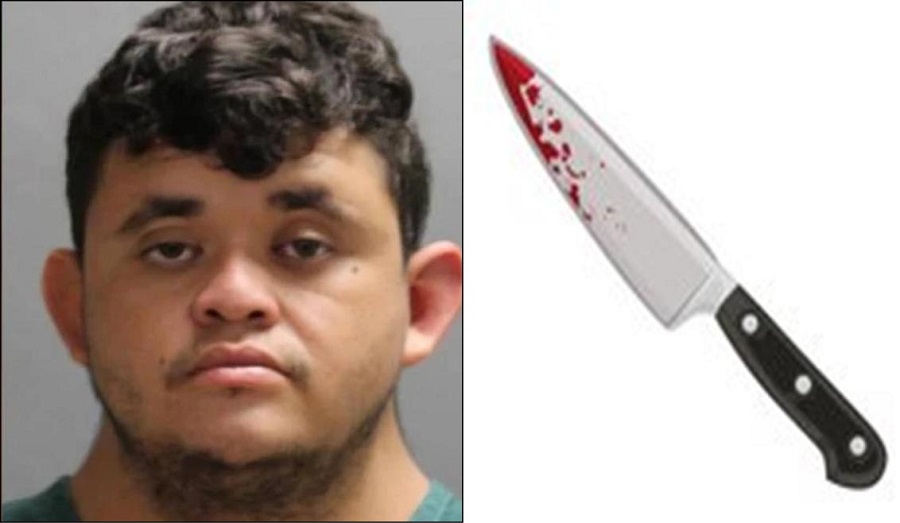 Providing shelter to illegal aliens can prove deadly for those who take them in; it did for a Florida man who took in a Honduran illegal alien.
The New York Post reported on Thursday, November 4, that Yery Noel Medina Ulloa was arrested in Jacksonville on October 7 and placed in a juvenile detention facility as he was found covered in the blood of his victim, Francisco Javier Cuellar. 46-year-old and a father of four, Cuellar had taken Ulloa in after Ulloa sneaked into the country via the Texan border earlier this year.
The story tells that Ulloa told the border agents that he was 17 when he was over 23 years old; now he has turned 24. He also used a fake name, i.e. Reynel Alexander Hernandez, at the border. Without any verification, he was treated as a minor by the border patrol. It is not revealed by the immigration authorities how the Honduran illegal immigrant ended up in Florida with Cuellar.
Ulloa butchering his host Cuellar to death and the crime was caught on the security cameras at Cuellar's home. The Honduran illegal alien was then spotted wandering near a lake where the police arrested him.
According to The Daily Wire, border patrol agents have been catching an increasing number of criminal illegal aliens entering the country via the Southern border.
Border Patrol agents caught multiple criminal illegal aliens, including convicted murderers and child sex predators, illegally entering the U.S. through the southern border this week.
Last month, a criminal illegal alien from Congo raped a woman on a train in Philadelphia, Pennsylvania. Fiston Ngoy had moved to US on a student visa in 2012, became an illegal after his visa was revoked but was never deported despite multiple arrests for various crimes. He was convicted of sexual abuse in 2017 and was sentenced to only 120 days in prison before being put on probation.